Body Butter
Body Butter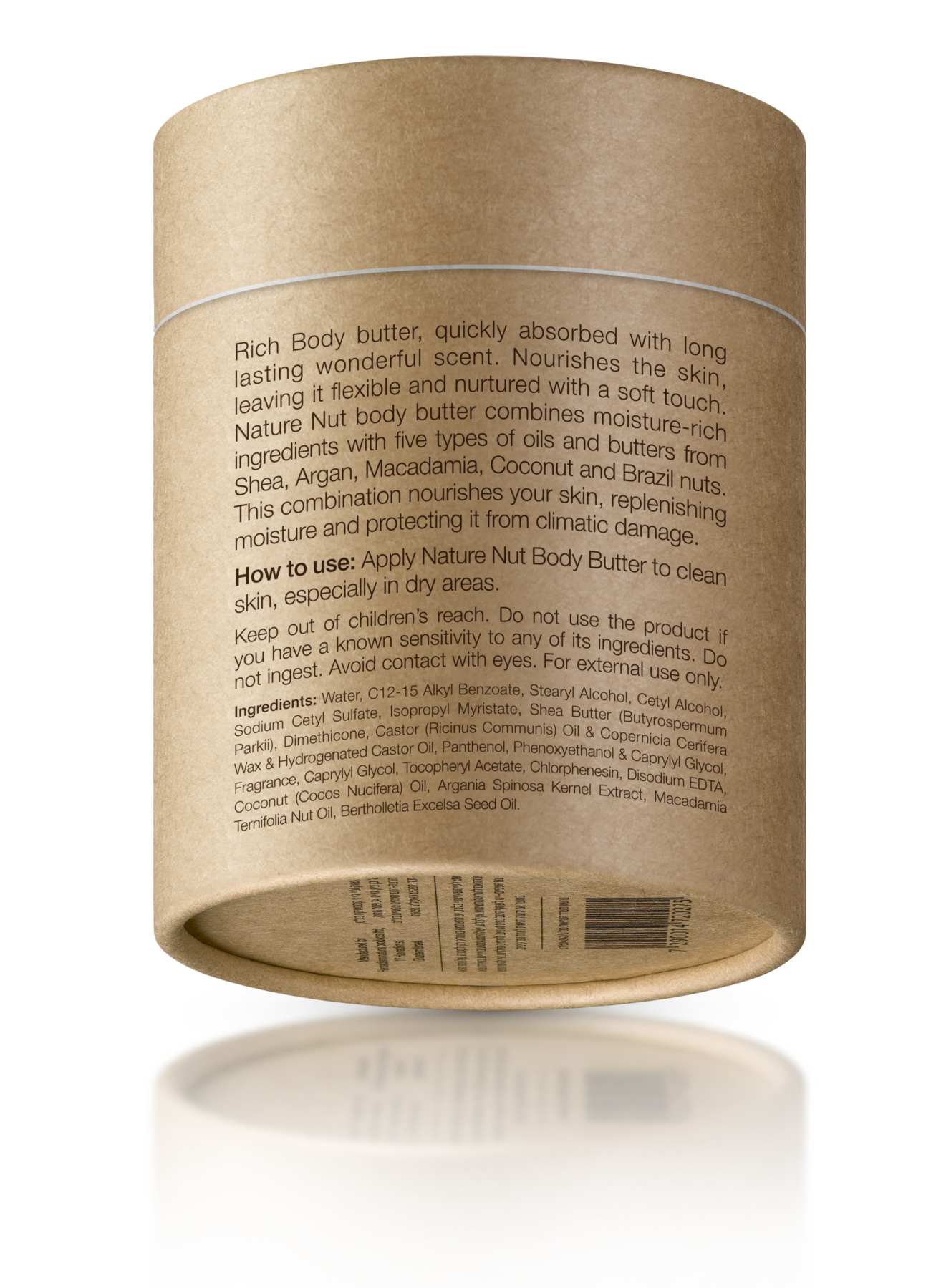 Rich Body Butter, quickly absorbed with long lasting wonderful scent. Nourishes the skin, leaving it flexible and nurtured with a soft touch. Nature Nut body butter combines moisture-rich ingredients with five types of oils and butters from Shea, Argan, Macadamia, Coconut and Brazil nuts. This combination nourishes your skin, replenishing moisture and protecting it from climatic damage.
How to use: Apply Nature Nut Body Butter to clean skin, especially in dry areas.
BUY NOW
Any questions?
Leave details and we will contact you as soon as possible!